Important Things to Consider Before Hiring a Mobile App Developer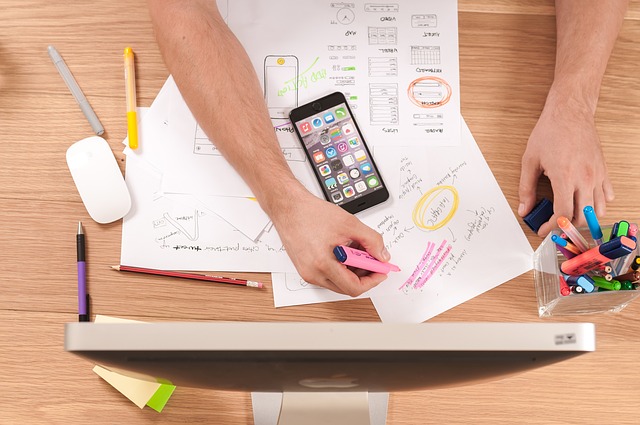 If you have an outstanding idea for an app or you want to improve your existing app, then you definitely need to hire a mobile app developer. However, the success of your app greatly depends upon how well the app is developed. It is crucial that the developer you choose is the most suited for the project.
Therefore, when you are shortlisting the developers to choose the right one, always keep these things in mind:
Know Your App development Need
First of all, do your homework and be definite about what you want. You should know about the devices you want the app to support so you can choose t
he developer accordingly. Some developers claim to have vast knowledge of app development on very device while there are some who specialize in iOS or Android app development only.
If your target audience is Android users then choose a developer who is extremely capable of creating apps for Android devices. It is always a good idea to hire a developer who specializes in the platform you are focusing on.

Detailed Coordination
While interviewing the developers for the project, make sure that the developer understands the project completely. Talk to him in detail so that he can have a detailed view of the project. If they understand your theme, idea and concept completely and you think that they will be able to transform your idea into reality, then you should proceed further. Otherwise, look for a professional who understands your concept and can visualize it with you.
Take a look on Past Experiences
When you are picking a developer for your next mobile app, never do so without taking a look at his previously developed apps. When you take a look at his previous work, it would give you an idea of his style and competency. You will instantly know whether you want to work with him or not. Don't only test his apps but take a look at the reviews as well.
Ask For Details In Documents
Another crucial thing to keep in mind is that the developer should provide you with the documentation after he has completed the project. Many developers don't provide their clients with the documentation because they don't want anyone else to have access to their codes. However, the documentation can be of use for the future. For example, when you want to hire another developer for upgrading the app in the future, then you would need documentation for it. When you ask the developer for the documentation, make sure that it includes a guide on using the app as well.
Hire Professionals
Most of the times it happens that any developer you hire to doesn't actually develop an app but instead outsource the project. Be very vigilant of such developers because your mobile app should be developed by the professional you are hiring. This is because you are hiring him for his credentials and compatibility so he should be able to develop it himself. When you are impressed by an individual's portfolio and knowledge, then it becomes a must for you to hire him.
Open Budget Planning
Be very transparent and open about the budgeting and the pricing terms. When you are planning everything, you would also have a budget in mind. Talk to the developer about it and see if he agrees. It is not a good idea to budge from your budget but if the developer is really good and you really want him, then you can probably go higher.
However, keep in mind that it is not a good idea to pay all the money in one go. Set milestones for each part and set the payments accordingly. This way, you will be able to run quality checks before each milestone and then pay for the work.
Conclusion
If you keep these tips and tricks in mind while you are looking to hire a mobile app developer, then chances are that you will get connected to a reliable developer. Nowadays, there are a number of people who claim to be professional developers online and try to lure you in giving them the projects so they can outsource it. Try to stay clear of such scam and never hire someone without meeting them in person. If this is not possible then hire someone through a reputable website.