Mobile Technology Significance for the Workplace Productivity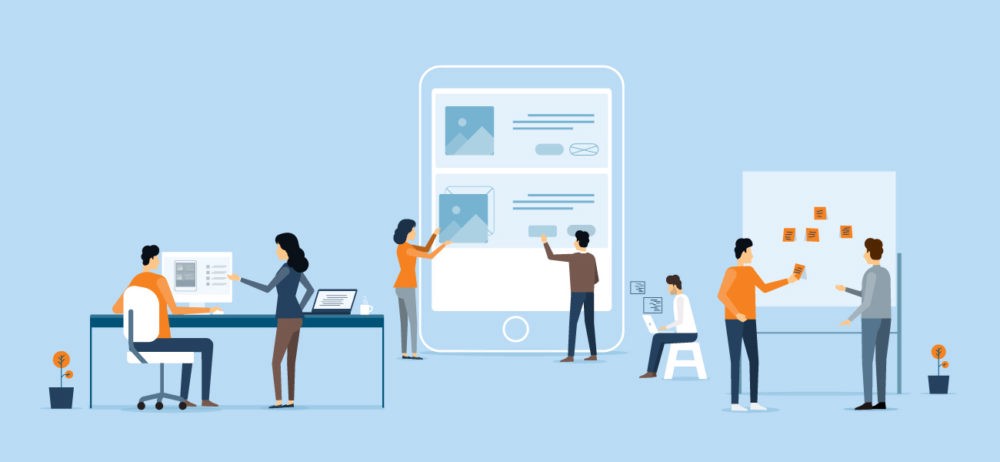 Would you rather break your pinky or lose your car or (God forbid!) mobile?
Well, I don't know about you, but according to Zipcar, 40% of millennials would rather lose their automobiles in favor of keeping a cell phone. Of course, an intact pinky too -they don't fancy pain, you know!
Funnily enough, Ted Turner has uttered this truth in some interesting words,
"To be happy in this world, first you need a cell phone and then you need an airplane. Then you're truly wireless."
This is the significance of mobiles in our digital world and disregarding it in a workplace can be potentially discouraging.
Why do you need Mobiles in the Workplace?
Do you know 70% of employs tend to keep their cell phones within eye distance?
This is all of us. We have our cell phones almost all the time. We eat with it, sleep with it, and most of the people even shit with it. Though, it can prove to be a nuisance with how much time is wasted procrastinating on it.
However, following the "if you can't beat them, join them", you can employ mobile phones in your life to increase productivity.
It can help with time management, easy accessibility to technology, and to perform work activities in more efficient ways. Most of all, it can allow satisfaction and happiness creep in your life in the best possible mean. Instead of being anxious all the time, you can keep our mobiles with us and use them in a constructive routine.
How can mobile technology increase employee's productivity in the workplace?
Mobile technology doesn't only connect people instantly and it would be highly unfair to reduce it to only that. It has also catalyzed the conception of BYOD (Bring Your Own Device) in workplaces. More than half of the high growth market's employees are using their own technological devices to enforce their office work, and MyCloudIT has also found this mobility to encourage workforce capacity.
Here are some of the pointers that highlight the use of mobile technology for boosting workplace productivity,
Swift Response in Adversary
Mobile in general and business apps, in particular, has lessened the time-to-act in cases of emergencies. The mobility has made the procedures of hectic documentation, and then instruction retrieval a lot easier.
For instance, the app usage in the storm conditions in Europe, 2015 was employed to minimize the infrastructure damage, by the quick dispatch of field workers and engineers. The app enabled them to take images of the scenes for the experts to assess the repair urgencies and manage the maintenance teams accordingly.
Magnified Portability
Through BYOD, although, the companies have allowed the use of personal technological devices, numerous heavy gadgets and laptops have not made our baggage any lighter. However, when we have every feature of tens of devices in one, why would we bring others? Yes, that's the best thing about mobiles. Everything we can possibly need is there, right in your hand.
Readily Accessible Data
The thought of "bringing your whole office along everywhere" seems such a beautiful dream. No? Well, it's no longer a dream. The huge stacks of documents in your offices can easily be scanned and kept in your cell phones. The data and resources that are not tied to a single location can be accessed through business applications. Moreover, cloud storage applications also allow you to keep as many files you can possibly need, all ready and easily accessible in any digital device.
Stay On-Schedule
There are apps that can help you schedule your every single work and interaction, and the reminders with alarms are just a blessing indeed. These not only won't let you be late for meetings -and getting lectured on time management on oh-so-morning-hours- but also instill the proclivity of practically utilizing your time.
Virtual Meetings
By using real-time collaboration tools, business meetings can now be attended without being physically there. Document sharing can also be done through some simple clicks, and editing can be made in real-time too.
For overseas clients, mobile applications like Hangout and Skype can be used that allow conference calls. And this is quite convenient, especially for the extra expenses served on traveling.
Enhanced Flexibility
9 out of 10 work-app users say that their professional performance has changed for all the right reasons. This is quite right, considering, mobile is something we usually use all the time. Before meetings and while waiting for clients, we can utilize this idle time by working on documents or studying up a business proposal through mobile Microsoft products. This won't only increase flexibility, but also save us from the deadly disease of procrastination.
What do the employers need to do for a better working mobile technology?
If the connection your company is providing is weak and takes hours to run an application, then the whole point is moot. Mobiles need an internet connection and that too not any, but the one that is fast enough to not hinder the productivity in return.
Furthermore, you need to ensure that the business application you are providing effectively connects with the backend system. If it's not secure and user-friendly, trust me, your employees are better off using a pen and paper. At least, this way it can be less frustrating!
Lastly, you need your workers to be happy. Employees who are satisfied and enthusiastic about work tend to be more productive, and less likely to change the workplaces. You don't want them missing work in excuse of bathroom breaks and sleep, right