Creating Value in E-Commerce through Custom Website Development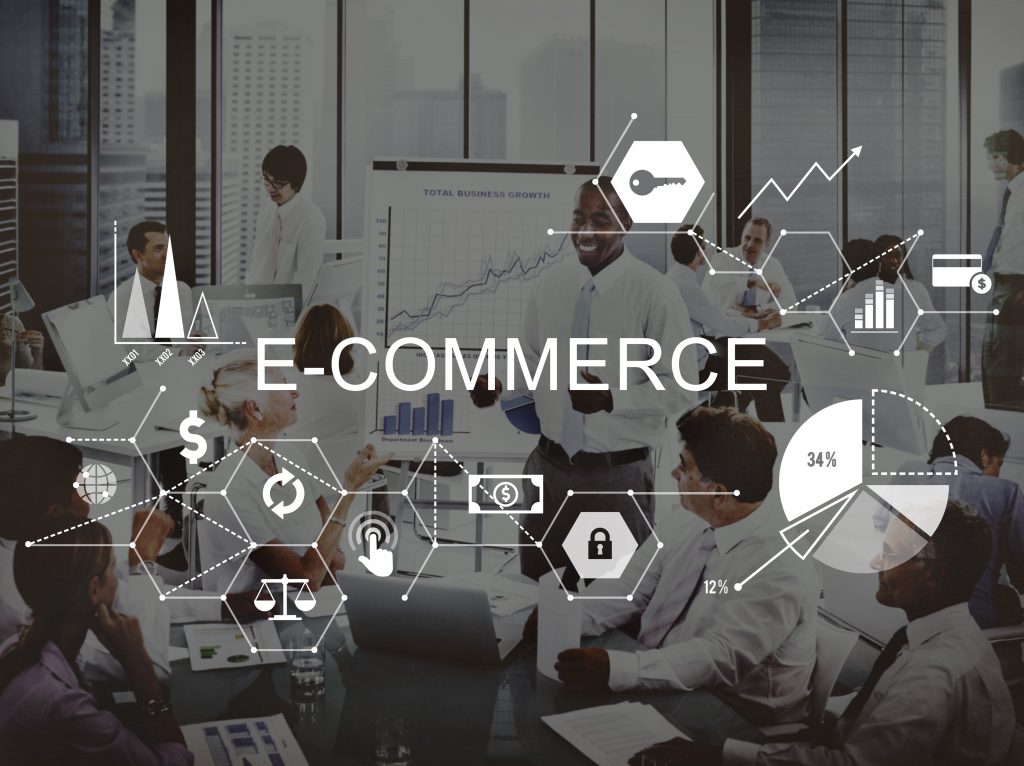 Do you know the name of the sweetshop two streets away from your home? Um, no?
But you do know the name of that sweetshop whose advertisement has constantly been appearing all over your social media and now you are drooling to try out some, seeing the delectable pictures of their stuff on the websites. Right?
This is what digital marketing is all about. Business ventures, now, use websites as a marketing tool to reach out to as many people as possible –that is way more than that would have been possible through conventional marketing methods.  Websites are like shop fronts to your business, which drives your sales, and brands your products to the customers. Just like James Schramko has said,
"Your website should be your calling card or your business front door." 
Custom Website Development- Creating Value
Today, "market" is nowhere, but everywhere at the same times. Every single business has reached beyond any boundaries to engulf the whole globe in its consumer market- just what the World Wide Web hints at. Today, a website is not just a marketing ploy or a luxury, but a definitive necessity.
According to Google, 68% of customers go to a store within 24 hours of doing a local online search, moreover, 50% of them even shop something within just a day. Yes, this is the power of the internet and your websites.
With the help of custom website development, you can kick off your business splendidly. Here are some pointers on how it can help you in establishing a sound revenue stream.
The First Impression Equals Credibility
Do you know 75% of users consider website's design to judge the credibility of the company?
A website is like a window that shows all about how the company works. To leave off a lasting impression on customers, you not only need strong visual design but like tens of factors work at that. It should be professional looking, user-friendly, UI/UX based, super-fast to load, easy to navigate, responsive across all devices, and whatnot. These all aspects play at creating a sumptuous first impression.
The whole web development is based on how to connect the target audience to our focused website. Portal development, coding, content management, database, and payment gateway development, all revolves around understating the core of; who are the customers and what do they want?
Following all the latest trends, technical functionalities are deployed such that it can easily link to the users. For instance, emotional designs are being employed for phenomenal user experience by using graphics, imagery, colors, and tones of voices.
If you want your business to thrive, you need to set yourself straight on how you can attract new customers, which means satisfying them on their every whim.
People expect to find answers to three questions right away,
What are you?
What are you providing?
 How to connect to your product or you?
If they don't find answers to these within mere seconds, trust me, they are going to move on.
Some other ways to grab new prospects is content marketing and optimization.
Increased Conversions Through Your Product Substance
A substance is what customers are looking for, and what you should be providing. It reflects business esteem and value presentation through the cost and utility of your product. Moreover, your return-over-investment depends on this substance for all macro conversions, i.e. product purchase.  Micro conversions, through per page visitation, blog reading and others, also kind of help in enforcing macro conversions.
One of the main reasons for the increased rate of bouncebacks is seeing too much and getting much less on the homepage. Erratic content, haphazardly designed imagery and too bright colors can often frustrate users and to scare off your new leads is just not the way. Simplicity can be attractive when it is presented in a fashionable way. Simple design and navigation can allow users to get something of value in less time. This might even convince the users to spend more time efficiently.
Quality should be evident from your every single inch of your website, and that does not only include the homepage but every other page that interacts with the users. It's the crux of the custom website development. A quality designed website be helpful in online and off-line marketing too, as it's the main platform where you can attract and direct your target audience. Bear in mind that the main purpose for the website development is to increase business chances and potential, so better not screw it by compromising quality.