Seven Step – Guide on How to Find a Professional Mobile App Developer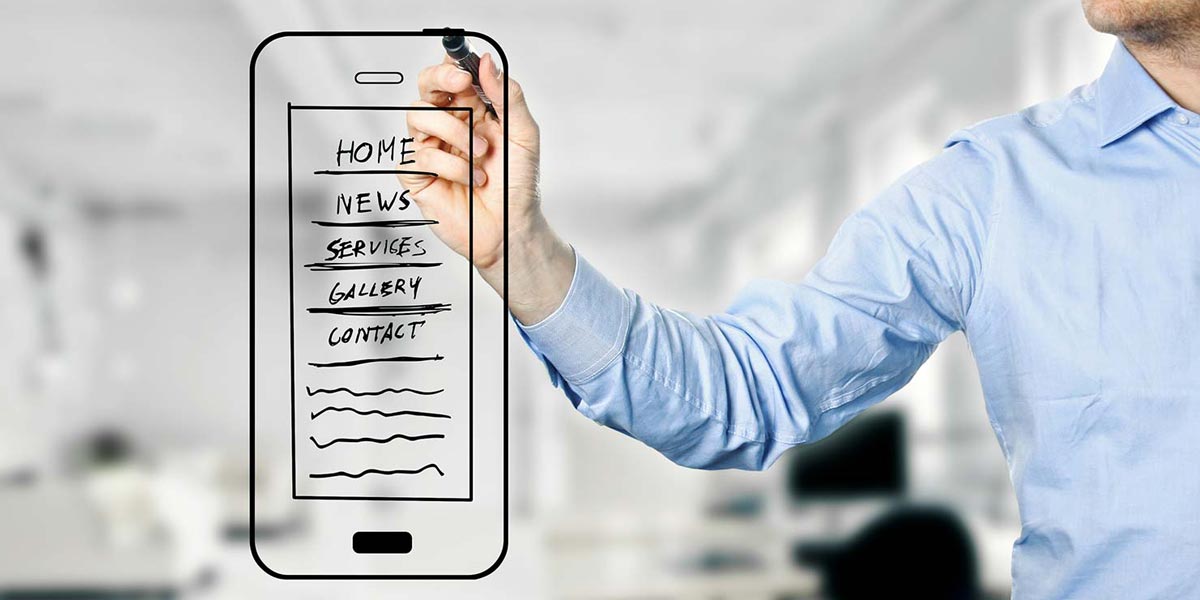 Do you know we use 9 apps daily and 30 apps monthly on the average basis?
Source:  TechCrunch
Though, it doesn't seem much – considering the way we juggle between different apps in mere minutes- these are still some very significant numbers that clearly states the importance of mobile apps in the e-commerce business.
Márcio Cyrillo, the Executive Director at CI&T has put special emphasis on the utility of this particular technology, considering even kids have a cell phone these days. According to him,
"Your mobile device has quickly become the easiest portal into your digital self."
And we couldn't agree more!
How to find a Mobile App Developer?
If you have some bombastic ideation that you would like to infuse in your business in the form of a mobile app, then the chances (more like 70%-100%) are that you don't know to code. Now the next thing you can do is; try to find a developer who can not only build you an aesthetically pleasing app but make it into such a business venture that can help you earn some wholesome revenue.
With the huge influx of freelancers and newly trained software developers, finding a seasoned professional has become a relentless task, even more so than kicking off your business. A right partner can get you to so many places, and yes, of course, "top ranking in the best mobile apps" is included.
Here are some steps that you definitely need to follow to find a professional mobile app developer,
Step-1: Be Specific of Your Requirements
What type of application do you want? What is the domain? Is it an extension to your existing business? Or is it for a new start-up? What devices do you want it to support?
These are some questions that you need to think up right at the beginning. This can help the developers to be more in-page with your idea and theme.
With the increasing level of complexity, the applications can cost more and the time taken to develop it can also increase exponentially.
Here are some main types of applications:
Native Apps:
These applications are built for the specific operating system, like iOS and Android. While ensuring splendid user experience, these allow access to APIs for unlimited app usage.
Web Apps: 
These apps target browsers to deliver web pages on mobile devices.
Hybrid Apps:
Having features of both of the former types, these apps have the cross-platform tendency with the capability to access cell phone's hardware.
Step-2: Consider Your Options Carefully
There are two main options from which you can choose:
Freelancers: With many of the freelancing websites, this option has become easier, but no less varied. There are too many options on these websites. Although, you may find someone way cheaper here, the process of validating and judging the developers based on only samples can become a bit tardy.
Most importantly, beware of scams!
Web and App Development Companies: An app development is a long process and to ensure a professional help, an authenticated app development company is your best choice. Having many developers at their back and call, these companies are notorious in providing best services on every single step.
Step­-3:  Developer should be Experienced in the Relevant Domain
You should look for someone who is interested in your business and takes a keen interest in seeing the turn-key product, rather than just getting done with the development process half-heartedly. It's of utmost importance that the developer you are intending to work with has experience in your relevant niche. For this purpose, you need to assess their portfolios to ensure that the developer has all the training on the latest cutting-edge tools and technology.
One point to remember by heart if there is any hesitation with providing client referrals; leave off the developer right away.
Step-4: Choose your Platform Wisely
You should be sure of your intending platform. If you go to any of the developers before deciding, you never know how convincing they can be.
For instance, you need an iOS app, but you are not sure. You go to a mobile app developer, and they list off 50 pros of getting multiple platform application. Now, here you are with some hefty bills and a badly developed cross-platform app.
Very bad, indeed!
It is better if you start with a developer who is expert in one platform, as it's easy to manage.
Although, an expertly developed cross-platform app can be cost-efficient as the same code is re-used to adapt for different platforms, but make no mistake! It needs highly professional expertise.
Step-5: Develop a Healthy Relationship with your Developer
Software development is, by any mean, not a one-time process. It needs continuous updating and re-evaluation according to customer feedback. A developer who actually understands your requirements and your schedule is very essential for a long run.
Furthermore, good developers live off on creativity, which can only be possible through a healthy communication between you two. The suggestions provided by developers can come in handy at the most arduous times.
Step-6: Don't let the Cost Drive You
Do you want a quality product or the cheapest product?
If you are interested in the former then never, I repeat never choose your partner developer according to the quoted price.
We all know cost can be a major steering factor in the whole choose-the-developer process, but that doesn't mean you can select the one asking for least digits.
What if you don't like the end product or for worse, they don't actually have any relevant experience? So, rather than spending the thousands of dollars again for having your app build again, take your time to judge the quality.
Step-7: A Reasonable Proposal by Developer Outlining Budget and Timeline
After getting done with all the stuff on your part, all that remains is for the app developer to provide you with a reasonable proposal which should include budget and the expected timeline for each stage. It can be helpful in deciding which developer is really suitable for you, although, you should be a bit flexible while considering the timelines.
Trust me; if one says it would take 8 weeks for the testing phase and the other quotes 10 weeks, it doesn't ultimately make the decision for you. You never know, 8 weeks can turn into 15 anytime.
Lastly, the best tip for business holders is: Do research. You need to know about the stages of app development, so you can actually enjoy the ride with your developer. Knowing about app security, submission guidelines also pays off a bit later in the process. So study up a little!