Website VS Mobile App – Which One is Required for your Startup?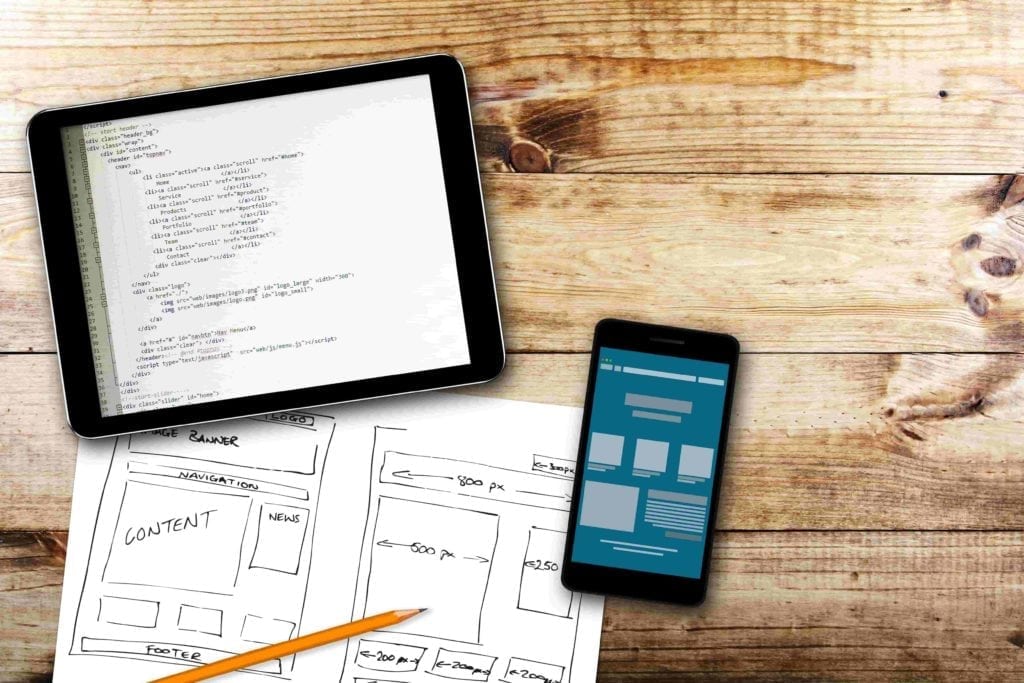 Before going into all that tough tech detail, let's delve in the world of examples for a better approach to our main question.
When deciding for your dinner, do you always go thinking: "Do I really need to spend on a full course meal with starter at a spazzy five-star hotel. or a KFC fried chicken bucket will suffice?"
Actually, it's all about putting in a thought about what's necessary and what definitely needs to be done in some specific circumstances. The answer to "Is web development better or app development?" can be similar too.  Because in the end, it all comes to, "Do you have enough money to go with both (like the full course meal) or do you have just enough money to go with only one of the two (easy on the pocket, fried chicken!)?"
Which is more accessible?
With the increasing popularity of e-commerce, most of the startups come in with a small budget, and starting up with both becomes a bit difficult. A little thinking up and analyzing your target audience who you need to appeal to and your own services accommodation to the browser can pave your way to success.
Here are some pointers that can help you to in making a better decision.
Large Target Audience
The most important thing to consider before deciding on the app or web development is a large audience. Comparing the visits by a mobile user from 2016 to 2016, there is a clear increase 57% to 63% and it's supposed to grow still. It also estimated that out of total digital media time, 69% is spent on mobile devices.
Despite all of this, the general practice is to start with a web application and then later on moving to mobile applications, because web applications can be accessed on all kind of technological devices including mobiles.
Increased Revenue through Monetization
In web apps, startups can make their payment system without any restrictions. For instance, advertisements and membership fee can help in-app monetization and it's a lot easier in web app applications.
Moreover, certain mobile companies have restrictions on service integration with mobile ads, so it can get a bit tricky.
Micro Interactions and Native Features
If the product you are providing is more likely to need micro interactions like gyroscope, accelerometer, sensors, and in-built camera, then mobile apps are a better option.
Although web apps also allow the usage of these mobile features through HTML5, but there is only so much that it can have access to.
Frequent Visits:
If your product is such that it needs frequent and multiple visits per day then again mobile apps are the best. Such as social media apps (Facebook and Instagram), to-do lists, games and others are more appropriate for mobile applications.
Moreover, in-app and geo-targeted push notifications are like a blessing. There is only a "bing" sound from your cell phone and within seconds you get right to the main point by only a few clicks. No wasting your precious time on signing in again and again. (God forbid web browsers!)
Offline Access Availability:
At times, Internet access can create quite a hassle. You need to consider whether your users would appreciate offline availability. Though offline availability is scarce, but calendars, maps, dictionaries, and music apps are available offline mostly and that is only possible through mobile applications. One more "yes" to mobile applications!
Time Management:
Native mobile apps are liked because they are fast and more responsive, as data settings are stored locally, however, a website needs to download all the data from the server. Although, no one would support an app that takes forever to load. According to research, 70% of users abandon an app if it takes too long to load. So, user-interface is another point to consider.
How much budget you have?
Despite, native applications are quality products that are only available through app stores, they are more expensive. For per operating system, an amount of $10-100k is a must. According to clutch.co, a mobile app can cost you $38k- $171k. It's because; the UX/UI is adjusted for each platform separately. Moreover, the backend needs to be built in consideration of web app. To be honest, mobile app development is sure hell of a work, so before getting into the business, make sure of your resources.
Still, this doesn't mean that web apps are cost effective. Web apps need high maintenance cost across multiple mobile and web platforms. So yeah, consider wisely!
Conclusion:
Considering all the above points, you might be inclining more towards the mobile app, howbeit; it can prove to be a big mistake. Starting off with a website can be beneficial in a way that it's more cost efficient and can help you with sorting out your users' initial requirements.  In short, weigh out all the pros and cons and then plan for yourself.