Reasons as To Why PHP is the Best Web Development Tool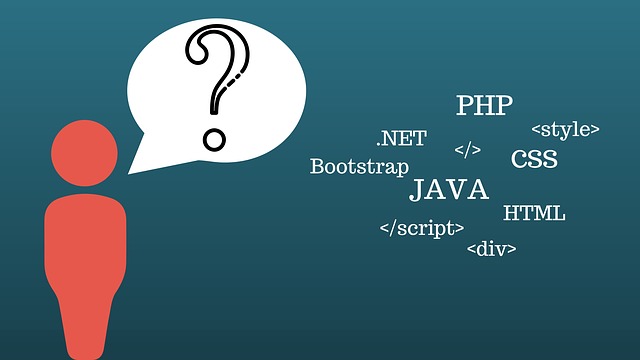 It is a known fact that if you want your business to bloom, an internet/online presence is a must. With 1.66 Billion people worldwide estimated as the online customers in 2017, the need for dynamic and amenable websites for your business is essential. However, this presents an exigency of adept web development, which can help you in approaching customers efficiently and provide your services with the maximum ease.
With hundreds of programming languages available, it's actually quite difficult to choose a sound and proficient scripting language, web frame, and other tools for your precious and ingenious ideas of websites and web applications.
Though, PHP can easily win the race with its simpler code and cost efficiency. 48,454,514 live websites (including super popular websites of Facebook, Yahoo, Wikipedia, Pinterest, and many more) are using PHP at the moment, which can prove that PHP is always quite in demand.
What is PHP?
Hypertext Preprocessor, in short, the infamous PHP is a server-based programming language used to build websites and web applications plus to provide various types of web services. Created by Rasmus Lerford, a Danish-Canadian programmer, in 1994, PHP can be deployed on almost all servers and can be used with various templates and web frameworks.
What Are The Main Areas Of PHP Operation?
All of the CGI (Common Gateway Interface) program features can be accessed by PHP script including form data collection, content generation, and cookies exchange.
Following are the areas of web development where PHP script can be used:
It is the most common field of PHP usage and consists of three main components:
Web Parser
Web Server
Web Browser
Web Parser, also called CGI or server modular, converts human-readable code into the computer-readable format. Through the server, PHP programs can be viewed.
In web applications, commands and actions are issued in lines of text by the users. PHP is the best script to process simple text tasks.
Desktop Application Development:
PHP-GTK, an extension to PHP, can be used to create desktop applications, characterized by the graphic user interface. Cross-platform applications can be also be developed using this extension.
Why Is PHP One of the Best Web Development Tools?
Despite many of the coding languages, PHP is still going strong in the web world. Just as other programming scripts, PHP also has some advantages that make it the most dynamic language for developers.
The syntax of PHP, despite being similar to C and Java is some features, is quite simple and easy to learn, as the data doesn't need to be compiled, unlike Java. Coding is quite simple because the script is easy to write and upload.
Open Source and Free Library
PHP has a huge open source library, which makes it cost-efficient to develop websites, without investing any extra money and worrying about subscription fees. This also provides newbie developers to have access to the multitude of features for easy learning.
PHP can conveniently be used on most of the operating systems including Linus, Unix variants, Microsoft Windows, Mac OS, RISK OS and many more. Moreover, various web servers like Apache, IIS, Nginx, Lighttpd, and others are supported by PHP.
Compatibility with CMS, CMR and Other Applications
Support from various databases and interaction with other service protocols allows PHP to develop popular CMS like WordPress and Drupal. Through frameworks like CodeIgniter and CakePHP, e-commerce and graphic user interface (GUI) applications can also be efficiently made.
Speedy and Efficient Tool
Today, when even 40 milliseconds are too long to search, websites tend to become faster with minimal processing speed. PHP provides support for HTTP fetching, URL parsing, regular expressions and etc., which makes it efficient and speedy.
Extensive Database Support
Many of the database management systems are being supported by PHP. Oracle, MySQL, MS Access, and other databases are being allowed to be leveraged by Applications using PHP. This allows one-step solutions to the web developers.
An essential step in web development is debugging. Unlike Ruby on Rails, PHP is easy to review and easily allows changes to be made later, even without a server reboot.
Extensions, Add On and Other Tools
The PHP repository has a wide variety of extensions and adds ons, which help in completing the varied requirements of websites. There are also tool like; Image_Graph, that can be used to make graphs, charts, and plots, and PDFLib which can help generate PDF files.
Being active since 1995, there is a huge community of coders and developers, specializing in PHP. They constantly update the features in the library and are also always eager to help and assist newcomers. However, this also promises competitive prices to the customers.
All in all, PHP is a coveted web developing tool with many of the well-organized web frameworks –from performance optimizers like Phalcon to comprehensive web frameworks like Laravel. Its syntax is easy to write, learn, and flexible.
We, at Heuristix, provide our expertise in web development while also specializing in PHP and other programming languages. We promise to transform your ideas in turn-key products swiftly and orderly. Contact us here!