E-Business Integration- A Definite Way to Success for Online Sellers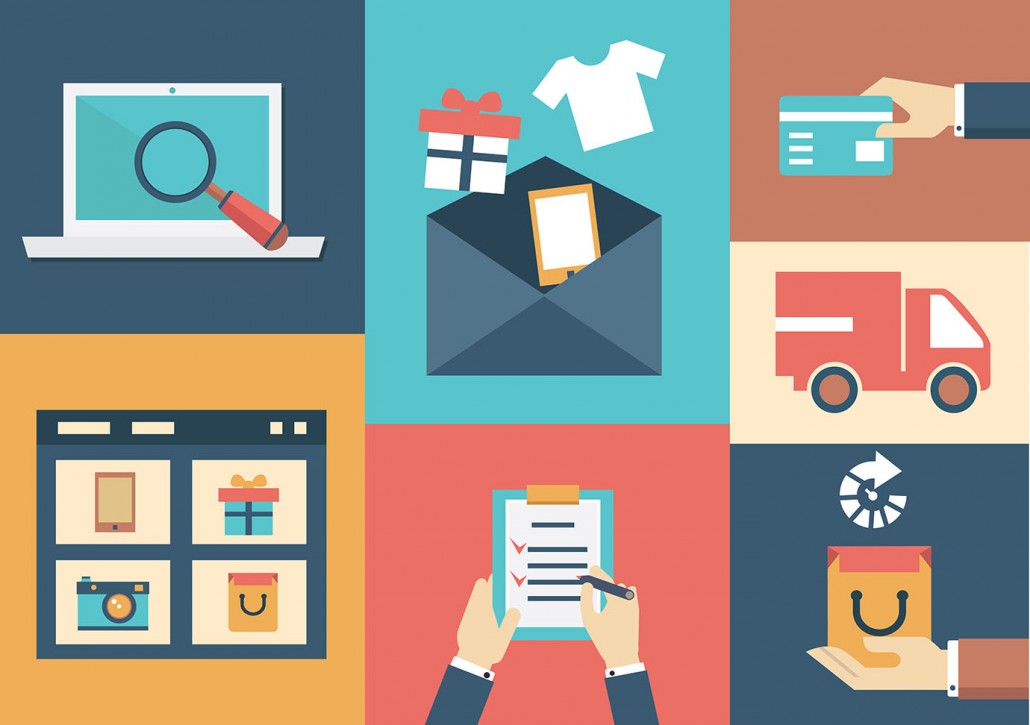 If you were to take some business pointers, who would you listen to?
A rich person? Because if they are rich then maybe they can help you become one too. No?
Well following this, I can't think of any person richer than Bill Gates and according to him,
 "If your business is not on the internet, then your business will be out of business."
Yes, that's the truth. Today, online business is not a mere chosen commodity, but a necessity. If you want to roll in money and not just pennies, then trust me! You definitely need to go online.
Big Commerce says that about 51% of Americans prefer to shop online. If you don't have an e-commerce site integrated into your business -according to this statistic- you are losing half of your customers. E-business integration makes the whole process of online business a lot easier not only for sellers but also customers.
What is E-Business Integration?
Electronic or e-business is the business that shares information across the internet. This includes selling products and services online and making transactions online too.
E-business integration is referred to when an enterprise connects e-commerce site to an online sales channel and back-end systems like ERP and POS. It is a strategy that synchronizes informational technology (IT), business culture and technology. Moreover, it also aligns technology with business strategy.
For instance, when a business sells a product, the inventory count of that product in the ERP system would need to be adjusted. With the help of online business integration, this whole procedure of changing can be automated, in both systems.
Basic Components of E-Business Integration
An online business requires internet sanctioned applications, which consists of e-commerce stores, portals, supply chain management, online marketing, consumer control, and resource management.
The most necessary component in e-business is linking customers, workers, suppliers, distributors, and competitors. To manage this whole connecting chain a supply chain management system is needed, which has three main flows,
The product flow: Transferring products from supplier to customer.
The information flow: Order transferal and any updates regarding order status.
The finances flow: Billing, payment schedules, title ownership, and receipt delivery.
Why Do You Need To Integrate Your E-Business?
The answer to this is simple. If your competitors are at that, you need to do it too!
To push conversions and initiating an efficient relationship with customers, it is necessary to integrate your system, along with updating digital marketing platforms.
Here are some points that suggest that when and why you need online business integration,
Unmanaged Current Sale Volumes
Unmanaged sales volumes mean more appalling hours spent stooped over computers to manually record data on the system, and which shows that you need an integrated system. For your back, at least!
The Need of More Man Force
If your whole team is breaking back and fingers to hand-enter the data- be it inventory counts, orders entry, or product description update- you need an automated system for this data-army-work.
Manually entering and re-entering the same data also predisposes to mistakes; mistakes that can cost some serious cash. A single wrong inventory count can cause your whole record to be messed up. Moreover, a wrong shipping address can cause you some product, money, and most of all a customer.
What Are The Benefits Of E-Business Integration?
E-business integration is like a shining star that can help you to steer in the easiest, but right path. Here are some definite benefits of it,
It saves time by removing the manual entry of data across the system.
A good work-place environment is formed because of less consistent and constant work.
Customers can track the delivery of their ordered product.
Customers are notified immediately and automatically when the shipment is delivered.
To establish a significant relationship with consumers by timely and correct delivery of products.
Inventory levels are synced promptly to avoid overselling of products.
Burst in orders can be managed easily.
Accurate product information is displayed on the website always, through constant updates.
Product return and money retrieval are managed efficiently.
Advertisement done through integrated online business is cost-effective.
How to Integrate Your E-Business?
Integrating two separate systems that are not developed to go together can be difficult at times. Moreover, the cost can go over, or the end integrated system doesn't work appropriately. However, like every other thing, this can be avoided by choosing the right system with the right solution for this job.
Evaluate Your Current System
Some systems are more suited for integration than the others, and these are the right ones. First, you need to evaluate your current system to see if it can be integrated at all. This can also mean that your system- be it e-commerce, ERP, or POS – needs to get updated to become the right end-point system.
Choose Correct Integration Solution
Here are the common types of e-commerce integration solutions,
1. Point To Point Connectors: 
This is the most cost-efficient and mostly used for e-commerce app stores. It syncs data by pointing towards the backend systems. One drawback of this solution is that it can't handle complex tasks.
2. Multichannel Management Platform:
It is a cloud-based platform and syncs the data to and fro by residing in the middle of your systems. This can be a little expensive, though.
3. Custom E-Commerce Integration:
A very expensive and high expertise required solution, which is built in between the online platform and back-end systems.
Conclusion
With how fast our digital world is moving these days, the online business integration has become a necessity for the quick and efficient sales increase. Manual methods have now become too old and hectic to stave off the human error. An integrated system that can help you strengthen seller-consumer trust, a good team collaboration, and most importantly flourishing business, is a win-win situation, indeed!